IELTS preparation- Books and study materials
IELTS preparation- "The approach to preparation tells a lot about how well a candidate will succeed. You need to do more than only dream big. You need to practice!" says Sarah Deverall, Director of British Council, Malaysia. True that. Practice alone is the key to cracking any difficult exam and as someone once put it, practice alone leads to perfection.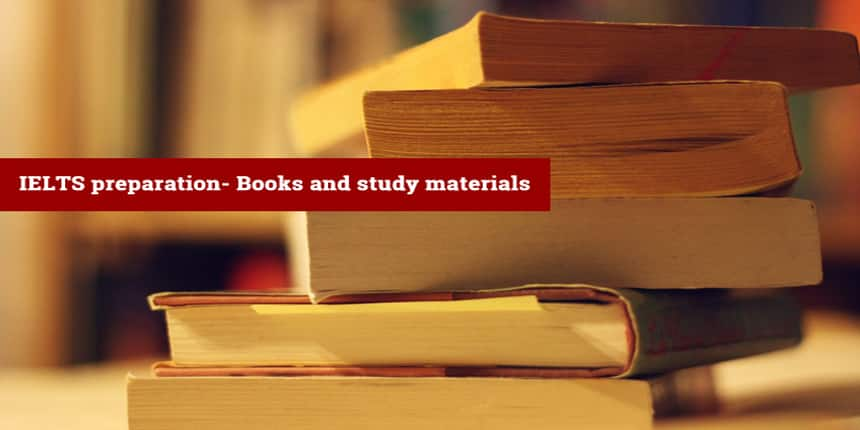 The International English Language Testing System (IELTS) is one of the toughest English proficiency tests accepted by over 9,000 organisations worldwide, including schools, universities, employers, immigration authorities and professional bodies. The test is taken by more than 2 million candidates every year and measures a person's ability in English on four different parametres -- Listening, reading, writing and speaking. The exam is measured on a band from 0-9. Most of the good universities and organisations demand that you should have a score of at least above 6 in the band. As such you need a comprehensive IELTS preparation strategy to crack in IELTS and the most important element here are IELTS preparation books and study materials. Which IELTS books do you refer to? Are there sample papers available? Do I take mock tests? Are there other materials available for IELTS preparation? These are some of the questions that come to any test taker's mind before appearing for IELTS.


To guide test takers through the right IELTS preparation strategy, Careers360 brings some of the important IELTS books study materials that IELTS candidates should study from.
IELTS is basically of two types - Academic and General. IELTS academic is taken by students who want to apply to a university at the undergraduate or postgraduate level and IELTS General is taken by people who want to take up work related training in an English speaking country. Although, the sections covered by both the versions are same, what varies is the difficulty level of the tests and their orientation. So, while in IELTS academic the orientation is more towards academic and in-depth knowledge of English, the focus of IELTS General is to test a candidate's ability to communicate comfortably in a work environment.
However, the IELTS study materials for both the versions are more or less the same. This is so because the pattern for both the tests is similar:


Here's the pattern of IELTS:
| | | |
| --- | --- | --- |
| IELTS Test Component | Duration | Brief Description |
| Listening | 30 minutes | 4 sections, 40 items |
| Reading | 60 minutes | 3 sections, 40 items |
| Writing | 60 minutes | 2 tasks |
| Speaking | 11-14 minutes | 3 part one-on-one conversation |
Find below books and study materials for IELTS preparation:
British Council: One of the conducting bodies of IELTS, British Council publishes a huge collection of preparation materials for prospective test takers of the English proficiency test. Start with the 'How to prepare for IELTS' which is like a beginner's guide in the preparation for IELTS. The book has exercises and answer keys for your help. Besides that you can go for their 'IELTS Practice Materials Volume 1 and 2'.


Here are the IELTS books and study materials by British Council:
How to Prepare for IELTS

Official IELTS Practice Materials Volume 1

Official IELTS Practice Materials Volume

Top Tips for IELTS Academic

Top Tips for IELTS General Training
Cambridge: Your IELTS preparation is incomplete without the 'The Official Cambridge Guide to IELTS'. Cambridge also publishes a 'Cambridge IELTS 9' which includes practice sets for all the sections.


Here are the IELTS books and study materials by Cambridge:
The Official Cambridge Guide to IELTS

Objective IELTS

New Insight into IELTS

Cambridge IELTS 9

Complete IELTS
Barron's: Barron's offers some of the best IELTS books and study materials for IELTS preparation.When it comes to study for an English proficiency test, Barron's is the name which appears in the lips of many candidates. What Barron offers is a pack of IELTS preparation materials, including exam know how, practice sets, answer keys. Barron's IELTS superpack has 10 full length practice tests with a comprehensive discussion on problem areas in the English proficiency test.


Ace the IELTS: Ace the IELTS by Simone Braverman, basically, focuses on the general version of IELTS test and is one of the best IELTS preparation study materials around. It covers every module of the test and includes exam effective tips and techniques for students.The books in itself do not have any sample tests but they include links to practice tests so that aspirants can go to these links later and test the techniques that they have learnt in the book.
Target band 7: Another gem on IELTS by Simone Braverman; this one talks about how you can maximise your score in the English proficiency test. Now what this IELTS preparation book essentially teaches you is speed and time – management. It has some interesting tips on getting the best scores through smart preparation, though its biggest drawback is that it does not include any practice tests or sample papers to practice.
IELTS preparation- Online and practice sets: Besides books, there are many IELTS study materials available online that students can use. In fact, you can even take mock tests online to check your time-management skills. You can either download the materials or buy online preparation kits. Besides that, you can also refer to IELTS preparation sample papers.
Click here to download IELTS Sample Papers for free!
Also read:
Know the Minimum IELTS Score Required for Top B-Schools
Stay tuned to www.studyabroad.careers360 for more news and updates on IELTS
Questions related to IELTS
Showing 431 out of 431 Questions