How to take education loan?
 An education loan can be a saving grace. However, high interest rates and the cumbersome process could come as a dampener. Read on to find out how to get the best deal?

High cost of study does not imply that you can't pursue your chosen programme. Now a days, most banks provide education loans. In fact, study loans are categorised as priority sector lending for public sector banks. But again, it does not mean that lending institutions are quick to disburse loans for all programmes and for all institutions. It is a rationed product as Harsh Roongta, CEO apnapaisa.com describes it.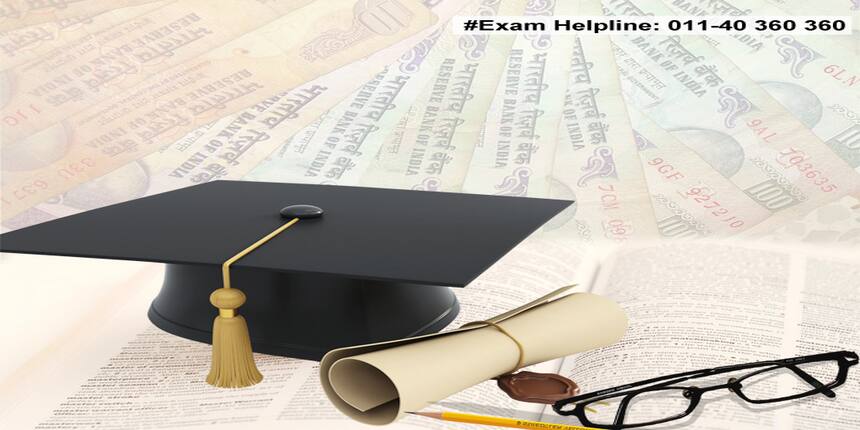 How much education loan should you take?
LOAN Vs EMI 

Loan amount

500,000

Moratorium period*

3

Loan repayment period

7

Interest rate

11%

Loan amount after moratorium

657,500

EMI

11,085.89

Gross Salary

25,000

Net Salary

22,000

50% of Net Salary for servicing debt

11,085.89

Amount left in hand after paying EMI 

10914.11
This question may haunt you if you don't do cost benefit analysis (Refer Box: Fee Vs EMI). The maximum loan that lenders disburse for studies in India is Rs. 10 lakhs and for overseas Rs. 20 lakhs. Credila provides loan above Rs 20 lakhs.


The education loan would depend on the course fees and your capacity of generating down payment (initial payment from your own pocket) towards it. For a loan above Rs. 4 lakhs, one has to generate minimum down-payment of 5% for studies in India and 15% for studies abroad. For a loan below Rs. 4 lakhs, one can get the entire fees as loan. But you can pay the down payment or the margin money piecemeal. Allahabad Bank, for instance, takes the margin money on year-to-year basis and disbursements are made on a pro-rata basis.  Though a student may be eligible for uppermost loan limit, he should exercise prudence while applying for education loan amount. If the course for which the loan is being taken enables better earnings then it may more than justify the loan, says Harsh.

Default on education loan repayment?
The education loan repayment period is between five and seven years and it starts from one year after the course completion or six months after securing a job, whichever is earlier. But in case of Aparna Singh, the bank from which she took loan, told her that repayment period would start within six months of course completion. "I have to find a job within this period," says a little stressed out Aparna. She is not taking up the campus placement as she possesses four years of work experience and wants to be placed suitably. "So, I have to find a job myself in these 6 months," she adds. The clock will start ticking for her as soon as the course gets over in a month and a half. Students, too, must make these aspects into mind because any default in repayment of loan would smear their credit track record. 

Even though the default is unintentional, a student, who foresees problems in servicing loan, should immediately request the lender to re-schedule the payoff beforehand. If the lender agrees - as they do in many cases, it is fine. "Otherwise there is no real option," says Harsh of apnapaisa. In case the student is not able to pay education loan, the default will be reflected in his credit information report, says Harsh. Default gets reported in the Credit Information Bureau Limited (CIBIL) as well, which can affect the credit history of the student. Legal proceedings take place in case of defaults. "Also, the collateral can be confiscated in case of the default," warns Dinesh of Credila. If students are regular in servicing the loan then access to future loans like auto loans, or housing loans can be negotiated at competitive rates, based on the good credit history. So, follow the golden rule and approach your dreams in good faith. Set off now. 
EDUCATION LOAN CHECKLIST
Obtain a checklist from the bank beforehand and keep all the papers and documents ready which the lender would require.

Approach the bank with which you (your parents) have an existing relationship with.

Check up if the institute you have applied has any tie-up with banks for education loans. This expedites the process

Compare the rate of interests of banks and negotiate accordingly. 

On paper, lenders may declare that it will take 7-14 or 30 days to process the loan, but be prepared, it may take more time.

Most banks would state that repayment starts after one year moratorium period, or after six months of securing a job, whichever is earlier but in reality some banks lend only on the clause that the servicing of loan starts from six months after the course completion.
 EDUCATION LOAN  RECKONER
Education loan procurement is easy if the programme is recognised and the college/ university is government affiliated/ approved. Education loan sanction is easy for job-oriented professional/technical courses. Students applying in private colleges which have good placement record are entertained.

Banks lend up to Rs. 10 lakh for studies in India and Rs. 20 lakh for education overseas.

Banks provide loans only between 75 to 90 per cent depending on the total cost of the course and the rest of the fund percentage you have to generate from your own sources. Credila, however, provides loans above Rs. 20 lakhs and without any margin money, says Dinesh Gehlot, Assistant.V.P, HDFC Credila,an education loan company

Education loan interest rate varies from bank to bank, which could be anywhere between 11-14%

Banks may claim to offer loan up to Rs 4 lakh without collateral, however, that's usually on paper. Banks generally ask for collateral.

Collateral includes assets like national security certificates, insurance policies, bonds and property papers.

How much credit to take? Check the placement record of the institution and do a rough calculation on the expected monthly income you are likely to draw as fresh employee. Don't forget to take into account the running expenses.

A few banks allow a moratorium on interest payment, but under this option, the interest is compounded quarterly and added to the principal sum for repayment. Banks offer lower interest rates (usually one percent if you start repayment during the moratorium period).