How to choose an admissions advisor
How to choose an admissions advisor - Before embarking upon the process of selecting an International Admissions Consultant (IAC), put down your own international education budget, preferences of the subject and your academic capabilities. You can revisit and make changes several times later. But it's a good starting point and will help you stay focused. Also, surf the internet and look at rankings and department strengths, to get a general idea about how to go about getting information on the internet about universities abroad. This skill will come handy later.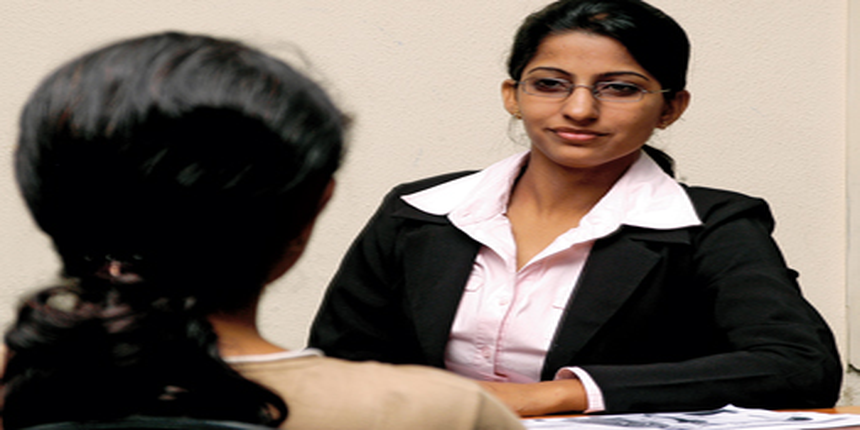 Do you need a consultant? It is the difference between homemade cake and a cake from a pastry shop. Professionalism! You make one or two cakes a year and a professional makes 10 a day. No doubt, if you are smart, you can do most things by yourself but a person who is specialised in international admissions consulting probably meets six to eight students a day, 300 days of the year. Good quality consultants also visit international universities and update their websites on a regular basis. Experience in the industry and professional approach can add value to your application process. 

If you have a good consultant on board with you, he can help you save money in the application process, facilitate the process of understanding the soft data about university departments and help you stay organized about the application process. 
 
Three types of Educational Consultants

Career Advisor: If you are looking for help for your career, choice of subject, choice of university, then you must approach a trained psychologist who specialises as a career counsellor. This is a charged service as you will be taking assistance from him, over and above the services of an IAC.

Official Educational Representative of University: Universities in the USA, UK, Australia, Singapore etc all hire and train International Admissions Counsellors to provide guidance to students about their admissions requirements and departmental strengths. The counsellors visit the university campus, meet admission officers of various departments and spend considerable time understanding the kind of student strengths the department needs. 

Most of the services provided to the students are free in this case as official representatives are paid by the universities that they represent. A good parallel will be like an HR consultancy that has been hired by a leading company to recruit good quality mid to top level managers. How do you know the people you are working with are official representatives? 

An official representative of the university will actually find a mention on the university website. That is your certificate of authenticity that the representative is trained to provide guidance about the university. If a consultant is an official representative then the likelihood of him providing quality service is high as good quality universities will take away contracts from consultants who misguide students.   

International Admissions Consultants: There are many other IACs who don't represent universities but provide guidance and assistance for a charge. Sometimes they also run classes for international exams for a fee and advise students about admissions for an additional charge. The fees they charge vary substantially – just like a management consultancy firm would charge a variable fee for the services it offers. Is cheapest always the best? How to determine if you are going to get value for money? 

Determining Quality of International Admissions Consultant 

Academic background and training: The best way to start is to look at the educational background of the consultant that you will be working with. Has he studied abroad himself? Does he have first-hand experience of what a university abroad can offer? Has he been trained for visa guidance etc by the Deputy High Commission of the country?

International experience: Has the consultant been trained abroad either directly by the universities, or has worked abroad in some educational capacity. The question to ask will be "was he involved with the educational industry abroad"? Just because somebody has business interests in America/ Europe does not make him a good admissions consultant.

Past experience: How long has he been working in this field? This is an important question. If somebody has been providing authentic service to the students then he will do it consistently year after year. If somebody has just set up offices, then one should be wary and probe his background and expertise.

What kind of universities does he represent? If you are choosing to work with an official representative of the university then this is a very vital question. A high quality and authentic representative will usually work with a good range of universities abroad – some in the top league and some moderately competitive. If you are a top quality student (top 25% of your class) you should work with a consultant who represents top league universities. It is advisable to get connected with some students or parents the consultant has helped before rather than going with word of mouth. 

Services and charges: This should be ideally discussed in the very beginning so that there are no surprises at the end. You can take assistance in selecting universities, developing your essays, critiquing your reference letters for language flaws, dispatching applications, visa guidance and other pre-departure issues. Higher the customisation offered, higher will be the fees. For instance, if your Statement of Purpose reflects only you and not 100 other students, then the consultant has to sit with you and draw out your strengths with expertise, and this comes for a price. However, if you are happy with a standardised essay then you have to pay nominal fee.

Trial session: A good practice many consultants follow is to set up an initial meeting with the student for a small fee or free. That gives the student an opportunity to assess the personality of the consultant and decide face to face whether he is suitable for the job and can handle your questions with ease and expertise. After the first meeting, you can decide whether you want to work with him or not. 

3 ways to be vigilant with International Admissions Consultants 

Academic merit compromised: Doing your own research and double checking some of the information provided either from the Internet or the educational counselling offices of the embassy can ensure that you are not taken for a ride. The consultant, either to make his own task easier or to market an institution that he represents, will try and push you into accepting offer from institutions that are far below your academic merit. Take effort to ensure that the universities you are being asked to apply to match your academic merit. A good mix of aspirational and realistic universities can ensure you get into the best university.

How to pay university fees: An advance tuition deposit is increasingly becoming common by universities abroad especially if students come from "high risk visa countries". This is a welcome trend for genuine students because it gives them an opportunity to prove that they are authentic student visa seekers. However, the question to whom to pay visa fees is very important.  The tuition fees should always be paid in the name of the university, payable in the country that the university exists and preferably paid directly into the account of the university via an electronic transfer. Try and get the electronic transfer details from the website of the university/college. Never pay university fees in cash to anybody claiming to be a representative of the university. 

When to pay university fees: Part tuition deposit should only be paid after the students is holding an unconditional offer. If there are some academic conditions (e.g. IELTS, TOEFL, final year mark sheet etc) still to be met, then fulfill those before paying any fees to the university.  

3 ways to check International Institutions Authenticity

Authenticity of the educational institution: Considering the amount of money and time you will spend in the university of your choice, it is vital that you check and ensure that the institution is accredited or recognized by the correct governmental bodies. The institution preferably should have been recognized for a substantial length of time and ideally should never lost its recognition by the government. British Council, USEFI, Australian High Commission all have educational wings where it is possible to check, free of cost, the authenticity and accreditation of an institution. The history of an institution is a good indicator of previous success. 

Cost of the programme: If the majority of universities are charging 10,000 dollars for a programme and there is an institution charging only 2,000 dollars then it is time to pause and think - Why? Quality, unfortunately, comes at a price. If something sounds too good to be true then probably it is not true. 

Duration of programme: If all universities in the USA take four years to complete a programme and in UK they take three years to complete the same programme, then the newspaper advertisement for a one-year Bachelor's course needs to be examined very carefully and looked into with great care before putting your money into it. 

3 ways that International Admissions Consultants add value 

Better understanding of entry criteria: This can help you save precious dollars in application fee, reporting official score reports etc. Applying abroad is an expensive process. You want to get into Harvard or Oxford – but do you have the grades for it? 

Department strengths: There are several top ranked universities and each of them have their own individual strengths. Even though 5 are well ranked for business some are better known for accounts, finance, marketing research or branding etc. 

Visa guidance: Repeated applications for visa can mess up your visa issuance record and can prove to be very expensive as most countries charge hefty visa application fee. 

Shivani Manchanda is Director, Career Track.