GRE Selection Procedure 2021
GRE selection procedure 2021 - The ETS conducts the standardised GRE test which is accepted by graduate and business schools for admission to their graduate courses. However, ETS doesn't conduct GRE selection procedure 2021. It is because the b-schools that accept GRE scores independently conduct their own GRE 2021 selection procedures. Consequently, they have the liberty to decide on the rules and guidelines for conducting GRE selection procedure 2021. For example, a b-school may specify minimum GRE 2021 scores that a candidate needs to score to participate in the selection process. Go through the rest of the article to learn the full details of GRE selection procedure 2021.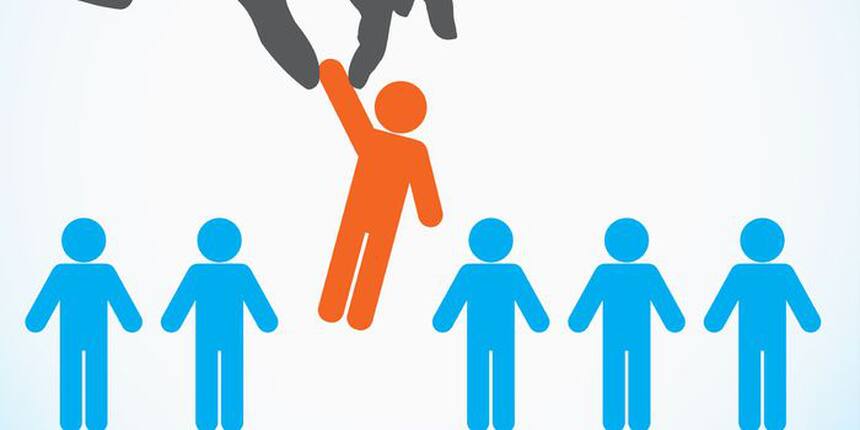 GRE Selection Procedure 2021: Does your institute accept GRE General Test Scores?
Before applying to b-school for admission based on GRE scores, it is important that the candidate knows beforehand whether that institute accepts the GRE General Test or not.
Go to the GRE website

Navigate to General Test

Click on MBA programs

Click on the "View a complete list of Institutions that accept GRE® scores" given at the bottom of the page

The list of institutions and fellowship institutions approved to receive GRE scores will be displayed on the screen
GRE Selection Procedure 2021: GRE for MBA
Most b-schools around the world accept GRE General test scores for admitting candidates to their MBA programs. As per various surveys, nearly eight out of 10 law schools don't have a test preference. So, whether the candidate takes the GRE General and GMAT test, it won't make a big difference in whether they are accepted to the b-school or not.
Also, apart from admission to MBA courses, many of these business schools also use GRE scores for admission to specialized master's and other doctoral business programs
To check the list of MBA programs that accept GRE General Test - Click here
GRE Selection Procedure 2021 Who Takes the GRE Test?
The GRE General Test is for candidates who are looking to pursue a master's, MBA, specialized master's in business or doctoral degree in a graduate school abroad. The GRE offers the graduate schools a common benchmark that can be used to evaluate a candidate's qualification with others, each of whom may come from diverse academic and cultural backgrounds.
Note that along with academic institutions, there are also a number of fellowship sponsors that grant fellowships on the basis of GRE scores. An important point here is the test scores shouldn't be shared with a fellowship sponsor unless the candidate has applied to the sponsor or is requested by the sponsor to send scores. In such a scenario where the sponsor offering is not listed approved by ETS, then the candidate needs to contact the specific university and to determine the appropriate code to use.
Frequently Asked Question (FAQs) - GRE Selection Procedure 2021
Question: Does ETS conduct GRE selection procedure 2021?
Answer:
No, ETS will not conduct GRE selection procedure 2021.
Question: Who conducts GRE selection procedure 2021?
Answer:
The GRE 2021 selection procedure is conducted by the individual institutes that accept GRE scores.
Question: On what basis GRE selection procedure 2021 is conducted?
Answer:
GRE 2021 score accepting institutes will formulate their own rules for selection, like they may insist on a minimum GRE 2021 score.
Questions related to GRE
Showing 489 out of 489 Questions