Go Beyond the Books to Have Fun in the U.S.
International students cheer as their rafts clear the rapids on a Rocky Mountain stream. They dig for clams along the beaches of New England. They dance to Cajun music and go bungee jumping for the first time.
All these students are benefiting from planned activity programs developed by their colleges and universities to help them have fun in the U.S.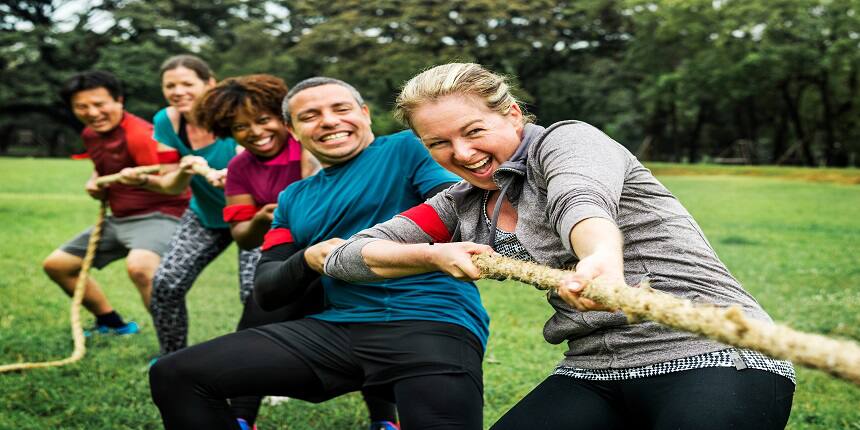 As an international student, your life in America will not stop at the campus gates. You will be able to enjoy many activities in the nearby town or city, and you may travel to other parts of the United States.
Most schools offer special activities for international students to get them acquainted with the U.S. and American culture and to help them meet other students on campus and in their programs. Campus life offers many opportunities for expanding interests and making friends.
On some campuses international students are treated as special guests, with exciting events planned just for them.These events range from pumpkin carving for Halloween to live jazz music to swing dance to fly-fishing lessons.
Students at Rice Universityin Houston, Texas, celebrate regional pride with "Go Texan Day." A tradition that dates back to 1954, Go Texan Day is when Houstonians dress in Western wear to show their Texas pride and celebrate the start of the Houston Livestock Show and Rodeo. As honorary Texans, Rice University Intensive English Program students come to class that day wearing their best cowboy and cowgirl attire.
Many schools offer activities that are unique to their locations. For example, The Spring International Language Center at the University of Arkansas in Fayetteville, sponsors hiking, canoeing and ice skating outings. There are trips to Eureka Springs, a historic Ozark mountain village famous for traditional American arts and crafts, as well as jazz, blues and bluegrass music.
Skiing and snowboarding in the Rocky Mountains provide a winter adventure for students at Spring International's Colorado center.
"Since there's no skiing in Libya, the school ski trip was a first for me," student Afaf Ramadan said. "It takes a lot of endurance to ski downhill, but when we finish skiing we get to drink hot chocolate."
The colorful city of New Orleans lends itself as an endless source of adventure for international students in the New Orleans Culture class withinthe Loyola Intensive English Program (LIEP) at Loyola University. Weekly field trips to places like Destrehan Plantation and the French Quarter allow students to practice their English skills creatively outside of the classroom. LIEP students integrate class content through experiencing Jazz music, festivals, French and Spanish colonial architecture and Creole food.
No matter where you choose to study in the United States, there will be many events and activities planned by your international programs office. Take advantage of these fun, cost-effective ways to meet new people, improve your English, and see the "real life" side of the U.S.