Get tech know-how from Asian hubs
Japan is an ideal country for Indian students to explore technology-related subjects while South Korea is an equally exciting destination. Careers360 tells you why you should choose these Asian hubs as a choice for study abroad.

Japan is among the top ten foreign education destinations for international students, offering ample opportunities for students to gain practical skills along with sound theoretical knowledge. The government of Japan has announced university scholarships and grants through the Ministry of Education, Culture, Sports, Science and Technology (MEXT) and the Japan Student Services Organization (JASSO) and has also introduced financial support for foreign students.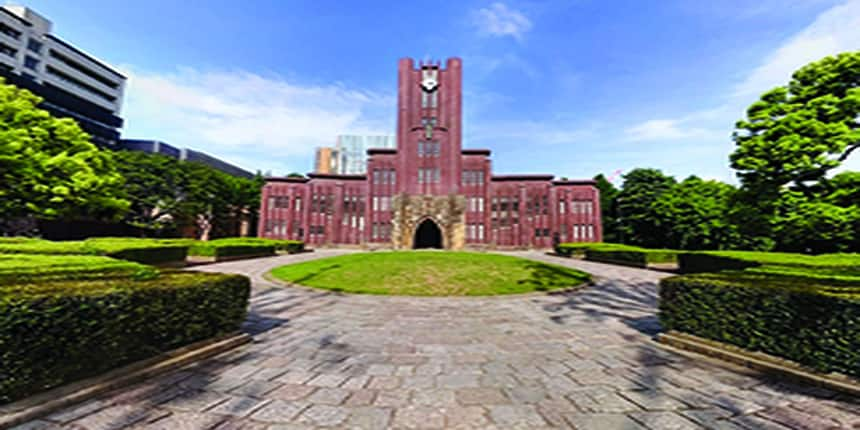 The government is keen to attract international students, and has set a target of 300,000 foreign students in the country by 2020. Universities also focus on creating a comfortable environment for foreign students, from the application process all the way through to finding a job after graduation.
Japan-India collaboration
Seven leading institutions from India are collaborating with several departments of the University of Tokyo by forming India-Japan Industry-Academia-Government Collaborative Education Program. Under this these institutions are developing innovative programmes in the area of railway Engineering, social infrastructure, technology management, information science and technology and many more. This is just a glimpse of how closely the two nations have been working in promoting education and research.
Yutaka Kikuta, Charge d'Affaires, Embassy of Japan said, "We have scholarship programme funded by the government to invite students to study in all the courses, including engineering. The other ways to avail of funding for higher education studies is to get it from private funding agencies like Honda, Suzuki, Kawasaki, Yamaha, all these private companies are coming to India and investing heavily." The Japan government with its advanced education system focuses on encouraging high-quality higher education for everyone.
Measures to attract students
Renowned national universities of Japan have consistently tried to attract Indian students through various means. Many Japanese universities offer courses in English in select disciplines, while at the same time offering scholarships and other exchange programs. Japan has initiated several programmes to increase number of India students on its campuses. "We have programme to invite 10000 young Indians to Japan in next five years. So, its a kind of Japanese government initiative as you know we are an ageing society and to keep our economic development we need talented foreigners," said Yutaka Kikuta.
Top universities
A number of internationally renowned Japanese companies like Toyota, Nissan, Suzuki, Panasonic, Canon, Sony, owe their success to the country's higher education system that promotes innovation and research.
There are nearly 780 universities in Japan of which about 80 percent are in the private sector. One of the top universities is University of Tokyo or Todai, known across the world for it science and engineering courses. Many of the international students go to Kyoto University to study Astronomy, biological sciences and materials sciences. The other leading universities are Osaka University, Tokyo Institute of Technology, Nagoya University.
Additional financial support to offset high living costs
The cost of living in Japan is slightly high. So, the government has introduced additional financial support for foreign students. Daisuke Kodama, Education Attaché, Embassy of Japan said, "The government gives scholarship to UG, PG and PhD students along with monthly allowance of INR 84,200 for Master's level programme. A foreign student needs working permit and he or she is allowed to work for 28 hours per week. The immigration office gives the permit for which there are offices located on university campuses. The largest number of government scholarship is allocated to India. We have close to 800 scholarships for foreign students out of which 54 is for India."
South Korea: The lamp of the east
As a country that believes that a degree from a prestigious institution is the highest mark of social status, it is no wonder that South Korea has some of the top ranked universities in the world, offering programmes in the field of science, engineering, liberal arts, etc.
Top universities
The third largest economy in Asia and the 13th largest economy in the world has made huge investment in education and research. It has some of the top-class engineering institutions offering cutting edge research opportunities. Seoul National University, Korea Advanced Institute of Science & Technology (KAIST), Pohang University of Science and Technology (POSTECH), Korea University and Sungkyunkwan University are hot favourites among international students.
Scholarship schemes
The Korean government each year offers scholarships to 170 persons for undergraduate courses, and to 700 persons for graduate courses. The scholarships cover airfare (entry to Korea and return flight), settlement allowance of 200,000 KRW, monthly allowance 900,000 - 1,500,000 KRW. Students also get allowance of 210,000 KRW per semester if they chose to study Liberal Arts and Social Science Degrees, while Science, Technology and Engineering Degree students get 240,000 KRW per semester. The scholarships also cover language training fees as the candidates are required to take Korean language training courses for one year at a language institution located on-campus of the Korean universities.
Work in Korea
The Korean Government has modified its naturalization laws for engineering, technology and natural science students. Students will now only be required to work two years, instead of five, as university professors or researchers in order to be eligible for Korean citizenship.
Stay tuned to studyabroad.careers360.com for more articles and interviews