"An international education gives you a headstart"
Established in 1948 in India, the British Council provides a wide range of opportunities to Indian students, from tests to English programmes to scholarships for the UK. Rob Lynes, Director India, British Council, shares his views on the organization's initiatives in English learning, testing and study abroad.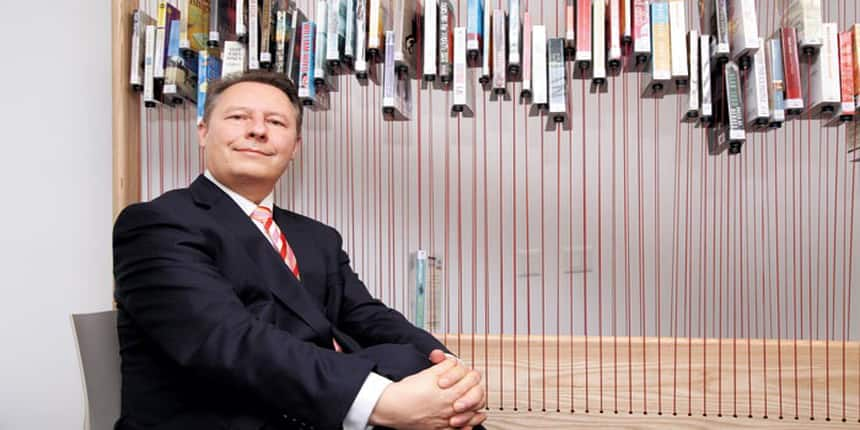 Q. Do you see more students traveling to the UK for higher studies?
A. Overall, more students are going abroad to study in the last few years. I think this is driven by a number of factors like demographics, more young people coming out of schools and the trend will continue in the foreseeable future, as population increases. Two, the Indian university system cannot provide enough spaces for all those who want to go to a university. The pressure on young people in India is tremendous. When I read some of the scores needed to get into the top institutes, I wonder "Is it possible?!" It's almost 100%. A quality degree from an international university will give them a head start in a much more globalized world, and international companies are looking for education from international universities.

Q. Today, there are several English tests. How has this impacted IELTS?
A. If you want to study in an English-speaking country, or a country that needs to assess your competency of English, then IELTS is a test that majority of universities and colleges accept. It is a partnership between British Council, Cambridge University and IDP, and it has been running and developing it for many, many years. It tests four skills, and we hope to offer a computer-based version as well in the next couple of years to India.

Q. What is British Council's focus in India in the near future?
A. In 2013, we did a project called Re-Imagine India, to try and re-imagine the UK and India's cultural relations for the 21st century. It threw up a number of recommendations. One was that young people in the UK are really interested in India, and Indian students are interested in contemporary UK. So, there's a lot more we can do in the area of culture and education. Also, we need to engage more outside of the main cities, that is, Delhi, Mumbai, Kolkata and Chennai. But how do you engage with people in second and third tier cities? The digital space is an opportunity to do all of this.

Q. What are your digital initiatives?
A. In the past, English was just for the elite, now quite rightly, everybody is demanding access to it, for social mobility, educational opportunities, for employment opportunities or simply to move around in different parts of India. So, we've got a large provision of free online English language courses on our website for learners and teachers. We offer quite a few mobile products. We recently signed a contract with Kris Srikkanth (former captain of the Indian cricket team) to offer an English course through cricket - English Strokes. We have another platform called Job Seekers, which helps young people a lot  with the language of interviews, job applications etc.

Q. Will online learning take off in a big way in the next decade?
A. Yes, it is going to transform the way education is delivered, the kind of degrees that are offered. People will be able to choose different modules of blended learning, online learning. I think in the next 10 years we shall see a revolution in higher education. The Open University, UK is offering many courses. It's again starting to grow. There's an initiative called FutureLearn, in which 18 British universities have opened up offering their courses. Opportunities in the future will be richer and more exciting.