Gain work experience while you learn!
Internship, an important component of the Irish study experience, gives students practical experience in their area of study.
Popularly known as the 'emerald island', Ireland is one of the friendliest countries in the world as voted twice by the Lonely Planet in their survey. This European nation has more than 40% of its population below 25 years making it a dynamic place to study for students from across the globe.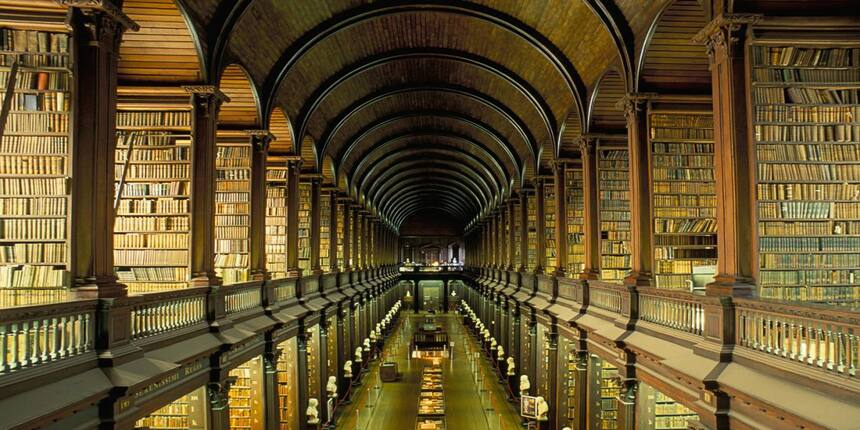 Education has helped it in  becoming one of the fastest growing economies in the world over the past decade.
Choices to make
Ireland is home to many good universities and colleges like National University of Ireland, Trinity College, Dublin Business School and University of Limerick. Its higher education system offers a wide range of opportunities from post-secondary courses, to vocational and technical training, to full degree and the highest post-graduate levels. Institutes are divided into four categories: university, technical institutes, government and private colleges. This range gives ample number of options to students to choose from disciplines like Engineering, Management, Language and Culture, Humanities, Business, Fashion, Tourism and Hospitality.
Framework to plan your studies
To help students to make informed choices, a National Framework of Qualifications has been introduced. It is a ten-level system managed by the National Qualifications Authority of Ireland. Students can compare and contrast qualifications through NFQ and plan their education, training and career progression. It also aids employers in recognising and understanding the level and standard of qualifications, acting as a tool for identify 'appropriate fit' qualifications for specific roles.
English learning in Ireland
 The Department of Education and Science recognizes over 110 quality assured English language teaching organisations (ELTOS), which offer a wide variety of courses like General English for adults and juniors, Business English, English for Academic and Professional Purposes, English with Work Placement, one to one custom made programmes, etc. English language training can also be combined with sporting activities like angling, golf or tennis. English language schools in Ireland generally provide a full package of tuition, accommodation and extra-curricular activities.
Industrial Training
A number of Irish agencies provide industry-specific training to students. The two main ones are a FÃS, the Training and Employment Authority, which is responsible for apprenticeship training in Ireland, and Failte Ireland, the national tourism agency, which provides courses in tourism and catering.
Visa guidelines
Apply for your visa well in advance and allow six to eight weeks for your application to be processed.
Application would consists of valid passport; a letter of Acceptance from the college confirming your acceptance, your course, fees, and medical insurance details; qualifications obtained and certificates proving level of English; valid IELTS, TOEFL or Cambridge or ETAPP score.
 Documents required during admission:
Attested copies of the mark sheets of Class 10 and 12
2 Academic Reference Letters from professors who have taught you most recently.
If you have work experience then at least one work reference letter from the employer who can comment on your professional skills and abilities.
Statement of Purpose
Curriculum Vitae/ Resume
Portfolio in case of students applying for Arts and Design courses
Extra Curricular Activities certificates