Education Loan: Top criteria for availing education loan
Today, quality of education can help build a bright future for your child. Students have been constantly scouting for courses that match their passion for the subject with future prospects. This has encouraged universities to develop new age courses such as motor sports engineering, acoustics, photography, animation, photo journalism, to name a few. However, due to rise in the cost of higher education it has become difficult for one to self-finance their education. Viewing the potential of the market, today banks and financial institutions offer wide range of education loans to cater this growing need, which helps to boost their careers and give students a chance to pursue higher education.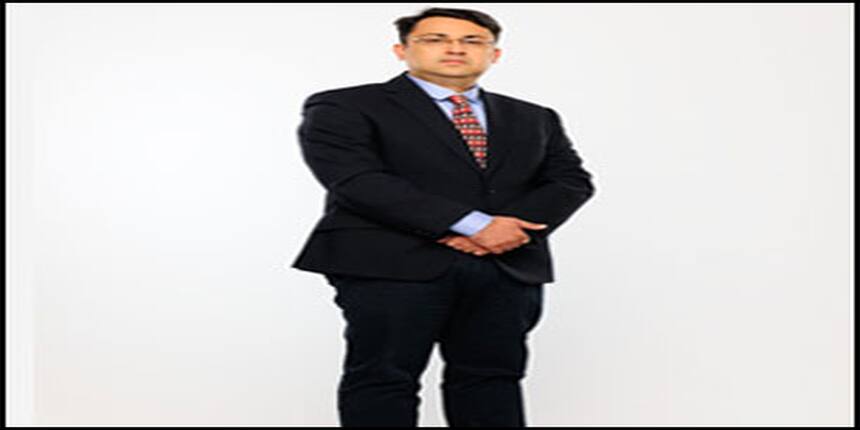 However, there are processes to be followed, to avail an education loan. In the following sections, we will shed some light on the criterion of availing an education loan and how to apply for the loan.
Age Criteria
Age of the borrower is an important aspect considered by lending institutions. Students should fall in the age bracket defined by the bank and financial institution. The eligibility criteria include Indian nationality, age, course, and duration of course, etc. The age limit for students is generally between 16 to 35 years.
Eligible courses and institutes
Banks and financial institutions provide education financing to students to study conventional and non-conventional courses, provided that the course and the institution are accredited by the concerned authorities or are of good repute. Lenders maintain a list of such recognized educational institutes for providing loans and rank them on parameters of education quality, courses offered, placements etc. Lenders also enter into a tie-up with such institutes to provide education finance to students. This makes it very critical for students or parents to approach a bank or financial institute that already has a tie-up with the institute in order to get financing options.
Loan guarantor
Taking up an education loan requires a co-applicant that can be the applicant's parent, spouse, siblings or in-laws. For loans of amounts up to Rs.4 lakhs, most banks and financial institutions do not ask for any guarantor or security. Moreover, some banks and institutions might ask for a third party guarantee from someone who's not in blood relation. These guarantors may include one's uncle, father's friend or any of the relatives can make this third party guarantee, first being the applicant and second being the co-applicant of the borrowed loan. This is to ensure if the first/second guaranteed person is unable to pay then the third party person have to bear the loan. It is also important that the co-applicant should have a regular source of income.  However if the loan amount is above Rs .20 lakhs then one needs to furnish the bank or financial institution with collateral documents. A good academic record of the co-borrower also helps with quick education loan approvals.
CIBIL Scores
It is very important to have a good CIBIL score while applying for an education loan. Banks and financial institutions check borrower's credit history to ensure the capacity to repay the loan amount. The credit report gives a snapshot of the borrower's financial life and credibility. A good score will indicate a quicker process for loan applications, and approval for the same. If an individual has a CIBIL score above 750, they have a better chance at getting loans and credit.
Research
Students should look up for information on the desired course in which they want to pursue their career and also review the desired institution, its placement history and the career prospects or earning potential after completing the particular course.
Determining the loan amount
One should decide on the actual amount of loan required for their education. The loan type is decided on the basis of the type of course chosen by the student. One should also explore whether one's parental income would suffice the eligibility criteria for getting an educational loan or an additional co-borrower would be required. Banks and financial institutions also provide loan depending on the academic score of the student and credit score of the co-borrower. Also, one should check whether the loan amount covers expenses like tuition fees, living and travel cost, book cost etc.
Documents required
It is essential to have all required documents ready before applying for the loan. Students will be required to provide identity proof, age proof and address proof and co applicant's document, which includes relationship proof, address proof, income document. They should also submit the admission letter with a fee structure. In case of foreign bound students, they need to submit Visa approval papers, Travel papers, GMAT / GRE Score etc.
Repayment option
Many banks and financial institutions offer the flexibility of paying only the interest during the course period and principle amount plus interest after the completion of studies. Some of institutions allow students to start repayment after six months of securing a job. The repayment period is generally evaluated on the basis of the students' potential earning capability and risks perceived in extending any particular loan amount.
An education loan breaks down any barriers in the course of higher education for talented students and is the route that guides them towards a fulfilling career. It's absolutely critical to ensure that as a student you are well informed to make the best use of the opportunity. 
The author is CEO, Avanse Financial Services Limited
Also read
Top Education Loan Providers in India to study abroad
Education loan to study abroad
Stay tuned to studyabroad.careers360.com for more updates on Overseas Education Loan