Education Fair: How to make use of it?
Dig out information. Inculcate the habit of research, so that you are able to gel with the academic culture of the UK, where students are expected to work independently on their projects. "If you can't research on the colleges you might like to study in, how do you expect to adapt yourself to the academic rigour of UK education?" asks Moneesha of the British Council.

Being run by the UK government, the British Council provides you official information about UK education. Students interested in studying in the UK can attend briefing sessions of the British Council every Wednesday (Delhi). It is a 45-70 minute session, inclusive of question/answer sessions, is free of cost, and open to parents too.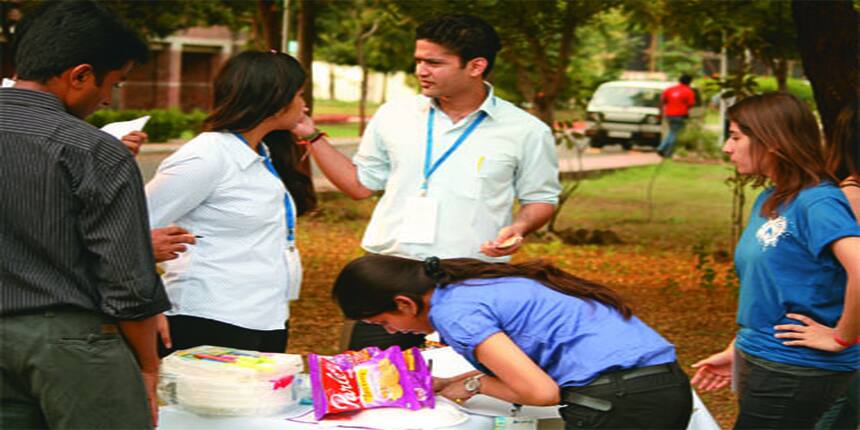 For the US, there is US-India Educational Foundation or USIEF. USIEF also hosts briefings every Thursday (Delhi). A toll-free number 18001031231 is available Monday-Friday between 2-5 p.m with services in Hindi and English to answer queries about education in the US.
The British Council frequently hosts delegates coming in from various institutions in the UK. Students should know how to make best use of an education fair. Don't go unprepared, and end up chatting with any representative of any institution. "Come with your research, have specific questions, the answers of which you have not found on the net," advises Moneesha. "And do carry photocopies of your education certificates and other relevant documents."
The British Council (BC) has lists of agents or channel partners on their website, but the British government does not endorse them. The licensed partners are mandated to provide only correct information to students.

List of approved education providers: 
For UK: www.ukba.homeoffice.gov.uk.
For US: www.educationusa.state.gov & www.chea.org
| | | |
| --- | --- | --- |
|   |   |   |
|   | "Keep your specific questions ready, the answers of which you have not found on the net" |   |
|   |   |   |
Regional accredited colleges are better than national accredited colleges as the latter are mostly faith-based colleges, says Renuka Raja Rao, country coordinator, USIEF. "If an agent claims that he has contacts to get you US VISA, he is totally misleading you. Administrative officers have an X-ray vision, says Renuka They can tell the genuine applicants from fraudulent ones. Renuka cautions further, "Once you are denied VISA, it is very difficult to obtain one next time," says the author of a popular book, 'Study In America'. According to a conservative estimate, the ongoing commission per student that an agent may earn is 5-7 per cent of the tuition fee. "We take commission of up to 3000 US dollars on each student," an agent informed on the condition of anonymity.
If a student turns down the first set of universities suggested by the agent because he/she cannot afford them, a second menu of less expensive colleges is put on offer. Likewise, a third and fourth set is flashed out before the student. The agent will never let you go empty-handed. In common parlance, if a Rs. 100 grape cookie is out of bounds for you, no problem; you can still shop for a Rs. 15 apple cookie, but cookie you will certainly walk away with. It is another matter perhaps that by the time additional information, viewpoint that could be important in making the final decision you realize the cookie is crumbling, you have sunk your money and wasted your precious weeks, months or years. Unfortunately, then there is no going back.
Finally!
"Agents may not encourage students to apply in good colleges, even if their grades are good because those colleges may not be on the agent's list. That obviously limits the choice of students," says Jitin Chawla, a Delhi-based consultant. Besides, not all agents cater to all universities, adds Pervin. So never limit your choices to what the agent suggests.
It's important to realize that in India, educational consultants have been operating in an unregulated environment, which makes it easy for them to continue their shoddy services without being accountable. As for students, they often find themselves lost because of lack of professionalism in this trade. "There are no official ranking of overseas colleges that can guide students," Jitin points out. Loud advertisements also mislead students.
When an unregulated scenario such as this exists, the only way out is to be your own guide first and then go about seeking help.