Don't be trapped in fake US universities
The issue of fake colleges, as well as counterfeit degrees from real schools in the US (and other countries) is not new. Bogus colleges like Sussex College of Technology, England, Concordia University of Belgium, St. Regis College University, Washington, and LaSalle University of Louisiana, USA ,are just few names in the long list of phony schools.  In order to avoid falling in the trap, ensure that the college has been accredited and more importantly, the body that has accredited the college. 'There can be more than 250 accreditation mills,' writes US author Allen Ezell in her book "Accreditation Mills."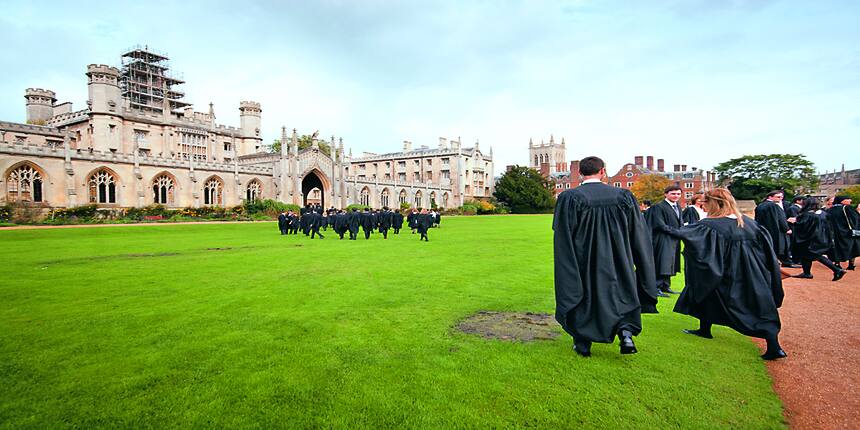 The Council of Higher Education Accreditation (CHEA) or United States Department of Education (UDSE) has a list of recognized programmes that can serve as student's screening point. "Research and talk," say counsellors. Besides researching, concurs Grundy, "Review the institution's founding date, faculty qualifications, talk to trusted professionals who know the prospective institution and speak to students who have recently attended or currently enrolled in the college," he advises. 
Most of these colleges thrive on clever marketing, says a 2010 graduate student from New York, Vivian Doskow: Fake colleges usually resort to such good marketing that they seem very real, especially to people who are new to the US."  Quality schools usually offer scholarships and do not admit in a programme without a mandatory SAT, GRE or TOEFL or compromise on scores. Internet is a student's friend, which can offer relevant information so that students can make informed decision.  

The other important aspect is not to be fooled by internet suffixes like '.edu'(education) and '.ac'(academic). They may not be legitimate academic organizations. Here's what noted writer John Bear, writes in his book, 'Degree Mills: The Billion-Dollar Industry that has sold more than a million fake degrees':  "The .edu suffix is under control of the US Department of Commerce, but they gave the right to award this suffix to a private company." "It granted 400'.edu' suffixes in error," he writes in his book.
HOW NOT TO FALL INTO A TRI-VALLEY TRAP
Who is the accreditor? A mere accreditation doesn't mean it is a quality institution. Just as there are diploma mills churning out fake degrees, there are accreditation mills that sell accreditation.

 

Visit CHEA's website: It has a database of accredited institutions and programmes.  Apart from CHEA, a few websites have names of some non-accredited schools. click here to view example partial listing of non-accredited schools.

 

The notion that suffixes like '.edu'(education) and '.ac'(academic) is for legitimate academic organizations, is false. Noted US-based writer John Bear also cautions edu being in the domain name. He says, "There are many degree mills that insert ' edu' into their domain name, but not as suffix for example. 'schoolname_edu.com".

 

Check if the attractive building or a huge campus on the college's website is indeed the college's property and not rented for a ceremony. One of the clever marketing techniques is false depiction of the campus.

 

Only virtual presence-Some fake institutions may exist in the world of Internet only. There is no real infrastructure and changing addresses is easy.

 

Get regular updates on dedicated blogsites like Diploma Mill News.

 

Checking out the rankings is also a good way of knowing about credibility of an institution. Website of 'US News & World Report' and 'Princeton Review' is a good idea, suggests Vivian Doskow, a 2010 graduate student from New York. 

 

States like Idaho, Hawaii, Montana and California have low or doubtful standard academic institutions.

 

Some US states like Oregon give a list worldwide schools unacceptable to them. For e.g., "Schools that are not Authorized to Offer Degrees in the State of Oregon" .

 

Alumni descriptions: If the school boasts of an impressive list of alumini or produces a long list in its short existence, it should ring an alarm bell.

 

US-bound students can also consult educational advisers at the United States-India Educational Foundation (USIEF). Says Adam J. Grotsky, Executive Director, "USIEF is ready to assist students and parents in their endeavour to identify US institutions where they will have a satisfying experience." Details of their services to students are available at www.usief.org.in 
United States of America Updates and Articles
Questions related to United States of America
Showing 37 out of 37 Questions