Choose good study abroad consultants
External Advice has no possible role  unless you have conducted your own research and gone through  self assessment
While in college, Rahul Bhasin dreamt of going abroad for further studies. But he had only vaguely worked on the programme and was still uncertain on a destination and a varsity. After his graduation, Rahul thought it expedient to take professional advice on the matter. He and his father met a Delhi-based consultant and decided to be guided by the latter. Thus, guided at 'every step,' Rahul took admission in a Melbourne-based college. Within six months of landing in Australia, however, Rahul realised he had committed a grave mistake. The programme was not to his interest. Life wasn't even 'one-fourth' as rosy as the consultant had painted it to be. Rahul ended up wasting his precious one year while the consultant washed his hands of the matter.

'Professional' advice gone wrong
Many students, who are naïve, and their parents, who are poorly informed, assume that they just need to spend money and 'professional' advice on overseas education will come on a platter. That rarely happens. In most cases, students and their family and friends fail to tell genuine consultants from unscrupulous ones.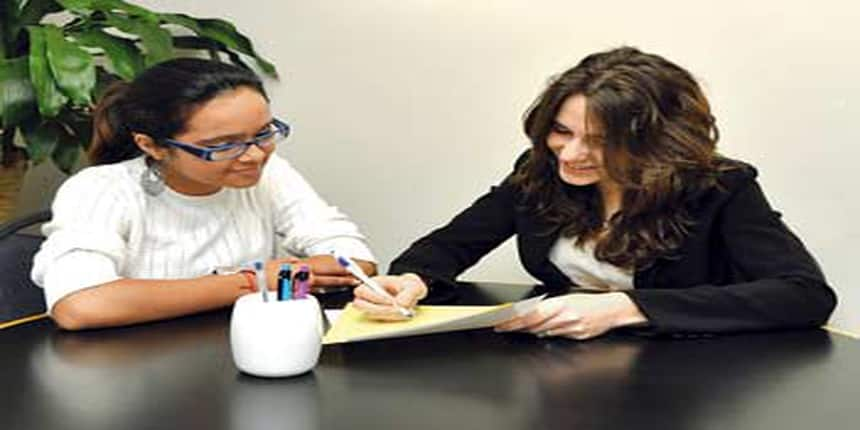 In India educational consultants operate in an unregulated environment, enabling them to continue their shoddy services with no accountability
You fail to identify a decent consultant if you have not done some amount of homework yourself. Begin by some  basic questions. For example, are you clear what programme do you want to pursue, what is your objective in selecting that particular programme, which college/s are you applying to, are you getting any special benefits from those selected colleges, what is your aim in studying abroad, which city of a country you are choosing to stay, what would be the living expenses there, how would you finance your studies and so on? If you cannot answer these fundamental questions to your own satisfaction and seek consultancy on these, you are up for a false start. Unscrupulous consultants feed themselves pretty big on clueless students like you. In other words, external advice has no possible role to play unless you have gone through a basic level of self-assessment.

That may sound like common sense, but it's certainly not common practice. Not many students seem interested in doing their homework, says Pervin Malhotra, an eminent career counsellor. "Some of them want everything ready-made. But there is no substitute for your homework," she adds. "Indian students really need to grow out of hand-holding culture," says Moneesha Gupta, Manager, Partnerships, British Council, Delhi.


Counselling is fruitful when you search for relevant information yourself and seek clarification from the advisors on doubts and questions as an outcome of your search effort
Need for advice
Despite being the biggest stakeholders in terms of investment of time and money and risking of career prospects, students and their parents tend to place more faith on consultants. Thriving on students' laziness, dodgy advisors do not hesitate to sell any sort of information to their clients. The greedy ones are only interested in pocketing their fee and commission and moving on. For them, it's business as usual, irrespective of whether you got what you were looking for and paid for.

On the other hand, if you have already subjected yourself to the process of self-examination as described above, you will gain a high degree of clarity and may not need any outside counselling at all. If you do decide to visit an educational consultant, make sure you are using their services to your advantage and not end up getting used by them.

Prachi's approach to consultants, for instance, was much smarter than Rahul's. She was very clear that she wanted to do a PhD in microbiology from a German university and dug up information about the institutions she could go to. She still decided to take a consultant's services to see if there were institutions, apart from her list, which offered scholarships. The idea is to use a consultant's services to top up your own research and get some additional piece of information, viewpoint or help that you believe could be important in making the final decision. 

Students who are clear about their needs and are well researched will also know which agent is trying to take them for a ride. But students who are primarily driven by the bag-anyhow-an admission goal do not assess the quality of the institution or course of study. Such a lot are good money bags for agents.

Get genuine help
Let's get a sense of how genuine advisors tend to operate. They will normally start by gauging the students' areas of interest and mapping them with their aptitude. The next stage is checking their marks or grades, understanding the kind of careers they are interested in, getting a sense of their financial capability and ascertaining several such pieces of information that will go into deciding a student's match with a varsity and a course.

They will ask students to do a bit of homework and would encourage to get in touch with colleges directly. If this set of genuine advisors discovers that bioengineering is where a student's natural interest is, they will not suggest an MBA.

Also, if they assess your credentials  to be lesser than Ivy League grade, but above a 'C grade' college (which may have been heavily advertised), they will let you know in so many words without patronising you. Further, they will suggest -- and not market -- colleges where you are likely to fit, academically, financially and culturally.


GO TO A CONSULTANT
To know of any unique programme which you couldn't find on the college's website.

To find out on any scholarship programmes a consultant might be aware of.
Why an 'agent' doesn't help
Limits the choice of institutions and

colleges.

By heeding an unprofessional agent's advice, you may end up in a mediocre

college. Agents earn big commission on 'selling' a college. Most mediocre colleges need selling.

You may be led into choosing a wrong

programme.

Con agents tend to lie on job opportunities, on qualifications actually mandated for on-campus jobs. They also give you inflated earning figures.

They will not prepare you much in detail on cultural shocks that you are likely to receive, discrimination and taunts that you are likely to face, extra living and travel expenses you might have to incur and so on.
A WORD OF CAUTION
The US, UK and other European countries are still recovering from economic recession. In this scenario, jobs to Asians are hard to come by as preference is first given to home students. In the UK, for example, a resident or EU resident will be considered first for a job. Also to be taken into account is the norm regarding the type of employment. If you are an engineering graduate and fail to obtain a job matching your qualification in stipulated time, you will have to leave the country. You can't work as a cashier in a retail outlet.

If you feel you have ended up in a 'wrong' college, understand that getting 'transferred' to another college is difficult. The college is responsible for your whereabouts and all these changes require intimation to immigration officers as well. So it is important to try to make a careful choice from the very beginning.


The unscrupulous kind
The dodgy consultants will check your grades first and then suggest colleges which are on their list. Such consultants act as agents of foreign institutions and will refer you to only those colleges that they have partnered with as agents. Higher the grades, more expensive the colleges suggested. Reason? A higher 'commission' will go in their kitty. By a very conservative estimate, the ongoing commission per student that an agent may earn is 5-7 per cent of the tuition fee. "We take commission of up to 3000 US dollars on each student," an agent informed on the condition of anonymity.

If a student turns down the first set of universities suggested by the agent because he/she cannot afford them, a second menu of less expensive colleges is put on offer. Likewise, a third and fourth set is flashed out before the student. The agent will never let you go empty-handed. In common parlance, if a Rs. 100 grape cookie is out of bounds for you, no problem; you can still shop for a Rs. 15 apple cookie, but cookie you will certainly walk away with. It is another matter perhaps that by the time you realise the cookie is crumbling, you have sunk your money and wasted precious weeks, months or years. Unfortunately then there is no going back.

Finally!
"Agents may not encourage students to apply in good institutions, even if their grades are good because those institutes may not be on the agent's list. That obviously limits the choice of the students," says Jitin Chawla, a New Delhi-based consultant. Besides, not all agents cater to all universities, adds Pervin. So never limit your choices to the universities that the agent suggests.

It's important to realise that in India educational consultants have been operating in an unregulated environment, which makes it easy for them to continue their shoddy services without being taken to account. As for students, they often find themselves lost because of lack of professionalism in this trade. "There are no official ranking of overseas colleges that can guide students," Jitin points out. Loud advertisements also mislead students.

When an unregulated scenario such as this exists, the only way out is to be your own guide first and then go about seeking help. Do your own research thoroughly; otherwise, unscrupulous consultants might take advantage of you