Children of Indian Workers in Gulf Countries Quota in Top Engineering Colleges in Telangana
Person of Indian Origin (CIWG) Quota in Top Engineering Colleges in Telangana – Person of Indian Origin (PIO), Foreign Nationals (FN) and Children of Indian Workers in Gulf Countries (CIWG) aspiring to study in top engineering colleges in Telangana have the option of applying under FN/PIO/CIWG quota. All India Council of Technical Education (AICTE) has allowed 15% reservation over and above the 'approved intake' on a supernumerary basis for admitting students from FN or Overseas Citizenship of India card holders (OCI) or PIO or CIWG. Out of this 15 %, one third shall be reserved for CIWG quota. There are 260 AICTE approved engineering colleges in Telangana which had a total intake of 129130 in 2017-2018. As much as 1996 seats are reserved under PIO/FN/CIWG quota in top engineering colleges of Telangana. Four-year bachelors in a variety of courses from Information Technology, Biotechnology to Aeronautical, Civil, and Mechanical are available with different seats reserved for each course. Different seats reserved under CIWG quota are given at the end of the article. However, this is not an exhaustive list and students can visit the AICTE website for a detailed list of seats reserved under each course and college. Engineering admission for NRI students is also available under NRI quota in colleges of Telangana. Top engineering colleges in Telangana are affiliated to 2 universities, which confer the degree upon students after completion of the course: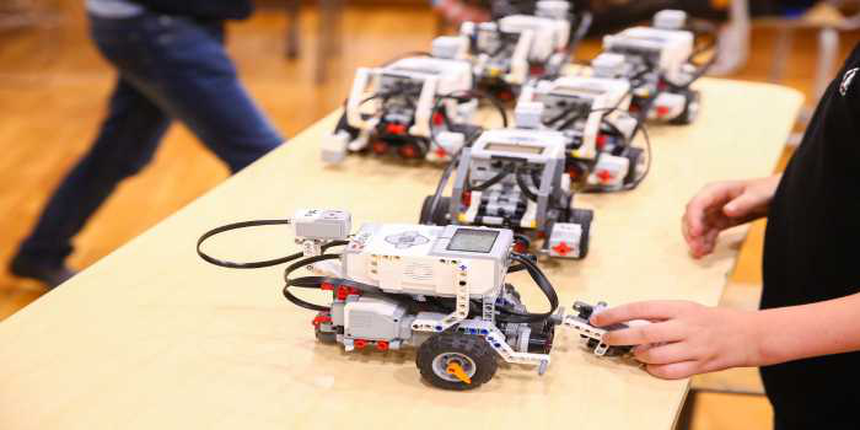 Jawaharlal Nehru Technological University, Hyderabad

Osmania University, Hyderabad
Any vacant seats left under CWIG quota in top engineering colleges of Telangana may be filled with NRI students. Each university has its own admission process with regard to the application form, registration and documents verification. No lateral entry admissions are allowed under FN/PIO/CIWG quota. Students applying under FN/PIO/CIWG quota must obtain a certificate, to establish equivalency of 10+2/Diploma or Graduation to the Indian High School qualifying examination, from the Telangana State Board of Intermediate Education or Telangana State Board of Technical Education or the concerned university. A separate application form along with appropriate documents needs to be submitted to obtain an equivalency certificate. 
Students applying under FN category to Osmania University need to submit the provisional application form with necessary documents and pay a Registration-cum-Prospectus fee of INR 9,500 in the form of a Demand Draft. After college and branch allotment, students need to submit the original final admission letter along with the original certificates of the qualifying examination to the allotted college. Provisional Admission letter can be submitted to the Indian embassy in the student's country to obtain a valid residential permit or a student visa endorsed to Osmania University. PIOs or Children of workers working in Gulf Countries do not require a visa.
Admissions under FN/POI/ CWIG quota in Jawaharlal Nehru Technological University is based on the category and position of the candidate in the merit list, the order of choices of academic programs and the availability of seats in different categories. To study in various academic programs offered by the university, students need to fill out and submit the application form along with necessary documents and a crossed Demand Draft of Rs. 1000. After the allotment of a seat, the candidate has to obtain a confirmation letter after signing the undertakings and the payment of development and tuition fee.
Foreign students, after getting admitted to the top engineering colleges in Telangana, have to register under the Foreign Students Information System (FSIS) of the Foreigners Regional Registration Office (FRRO).
CIWG Quota: Eligibility Criteria for Telangana Engineering Colleges
Below is the eligibility criteria students need to fulfill to apply under CIWG quota:
Pass in Plus Two Examination or any other equivalent examination with minimum aggregate of 60% in Physics, Chemistry, Mathematics and English as separate subjects. The seat will be allotted to candidates based on marks scored in the above subjects in the qualifying examination. If marks scored in a subject are not out of 100 or grades have been awarded to the student, they will be scaled down to aggregate marks of 400 or converted to a percentage by the university.

For applying under FN/PIO/CIWG quota, the student must either be a Foreign National or Person of Indian origin or Overseas Citizenship of India card holder or Children of Indian Workers in Gulf Countries.
"Foreign National" means the Citizen of Countries other than India who is not of Indian origin as defined under OCI/ PIO.

Person of Indian Origin (PIO) - is a citizen of any country other than Afghanistan, Bangladesh, Sri Lanka, Nepal or Pakistan, if he at any time held an Indian passport, or he or either of his parents or spouse were citizens of India by virtue of the Constitution.

Overseas Citizenship of India - is a pseudo-citizenship scheme established because the constitution of India does not permit full dual citizenship. An OCI card, which is a long-term visa with restrictions on voting rights and government jobs, acts as the proof of OCI and is available to certain PIOs.

CIWG stands for Children of Indian Workers in Gulf Countries. CIWGC is a scheme generated by the Ministry of India for the children of Indian expatriates (Blue Collar Workers) in Gulf countries looking for admissions in India.
CWIG Quota: Documents Required for Telangana Engineering Colleges
Students seeking admission under FN/PIO/CWIG quota need to report to the respective college with original copies of the documents given below:
An Equivalency Certificate from Telangana State Board of Intermediate or Technical Education or concerned university

Completed Application form along with registration fee receipt

2 copies of high school/10+2 pass certificate or any other equivalent examination. Candidates seeking admission under PIO/FN/CIWG are required to enclose the original language version and the translated version of the Certificates and marks sheet duly attested by the Ministry of Higher Education or concerned Embassies.

No Objection Certificate (NOC) or Character Certificate obtained from the Institute/University where the candidate last studied

2 sets of all pages of Passport of the candidate including empty pages

One Passport size photograph of the candidate

In case of applying under FN quota, passport of a country other than India is required. Students are also advised to apply for the visa after acceptance to the university.
In case of PIO or OCI, OCI card holder or necessary documents are required to prove status.
Students who fall under the CIWG scheme are required to submit proof showing either parent working in a gulf country, which has to be duly signed by the employer of the parent. A copy of passport, visa and work permit (in case any) of the child's parent in Gulf are also required to be submitted. For admission to Jawaharlal Nehru Technological University, a candidate is required to produce his/her parent's Labor Card which is issued by the Ministry of Labor for Blue Collar Workers or show proof of Group C posts (such as electrician, fitter, vehicle mechanic, machinist, washerman, cook, waiter mess, rubber plastic moulder, lower division clerk, carpenter, welder, plumber, turner, workers in building constructions, workers in oil refinery, etc.) in Gulf countries.
CWIG Quota in Top Engineering Colleges in Telangana
College Name

Course

FN/CIWG/PIO Seats

Tuition Fee (USD per annum)

Al Habeeb College Of Engineering And Technology, Rangareddi

Electronics And Communications Engineering

9

5000

Mechanical Engineering

18

5000

Civil Engineering

18

5000

Computer Science And Engineering

9

5000

Electrical And Electronics Engineering

5

5000

Chaitanya Institute Of Technology Science, Warangal

Civil Engineering

9

5000

Electrical And Electronics Engineering

9

5000

Computer Science And Engineering

9

5000

Electronics & Communication Engg

18

5000

Mechanical Engineering

9

5000

Cmr College Of Engineering Technology, Hyderabad

Electronics & Communication Engg

36

5000

Mechanical Engineering

18

5000

Civil Engineering

18

5000

Computer Science And Engineering

36

5000

Electrical And Electronics Engineering

18

5000

Deccan Group Of Institutions, Hyderabad

Civil Engineering

18

5000

Computer Science & Engineering

14

5000

Information Technology

9

5000

Electrical And Electronics Engineering

9

5000

Electronics & Communication Engg

14

5000

Mechanical Engineering

18

5000

Farah Institute Of Technology, Rangareddi

Electrical And Electronics Engineering

9

5000

Civil Engineering

27

5000

Electronics & Communication Engg

9

5000

Computer Science And Engineering

9

5000

Mechanical Engineering

27

5000

Guru Nanak Institute Of Technology, Rangareddi

Mechanical Engineering

18

5000

Electronics And Communications Engineering

18

5000

Computer Science And Engineering

27

5000

Information Technology

9

5000

Civil Engineering

18

5000

Electrical And Electronics Engineering

9

5000

Guru Nanak Institutions Technical Campus, Rangareddi

Civil Engineering

18

5000

Computer Science & Engineering

27

5000

Electrical And Electronics Engineering

18

5000

Information Technology

9

5000

Mechanical Engineering

27

5000

Electronics And Communications Engineering

18

5000

Holy Mary Institute Of Technology Science, Rangareddi

Computer Science And Engineering

18

5000

Electrical And Electronics Engineering

18

5000

Electronics And Communications Engineering

18

5000

Mechanical Engineering

18

5000

Civil Engineering

18

5000

Lords Institute Of Engineering And Technology, Hyderabad

Civil Engineering

27

5000

Electrical And Electronics Engineering

5

5000

Mechanical Engineering

36

5000

Electronics And Communications Engineering

18

5000

Computer Science And Engineering

18

5000

Mahindra Ecole Centrale, Hyderabad

Computer Science & Engineering

9

5000

Electrical And Electronics Engineering

9

5000

Mechanical Engineering

9

5000

Civil Engineering

9

5000

Malla Reddy College Of Engineering Technology, Rangareddi

Electronics And Communications Engineering

36

5000

Computer Science And Engineering

36

5000

Mechanical Engineering

27

5000

Nova College Of Engineering Technology, Rangareddi

Electrical And Electronics Engineering

9

5000

Mechanical Engineering

27

5000

Computer Science & Engineering

18

5000

Electronics & Communication Engg

27

5000

Civil Engineering

18

5000

Royal Institute Of Technology Science, Rangareddi

Electrical And Electronics Engineering

9

5000

Electronics And Communications Engineering

9

5000

Mechanical Engineering

18

5000

Civil Engineering

16

5000

Sree Dattha Institute Of Engineering And Science, Rangareddi

Civil Engineering

18

5000

Computer Science And Engineering

36

5000

Electronics And Communications Engineering

36

5000

Mechanical Engineering

18

5000

Electrical And Electronics Engineering

18

5000

St Mary S Integrated Campus Hyderabad, Rangareddi

Mechanical Engineering

27

5000

Civil Engineering

36

5000

Electronics & Communication Engg

36

5000

Computer Science & Engineering

18

5000

St. Marys College Of Engineering Technology, Medak

Electronics & Communication Engg

27

5000

Computer Science And Engineering

27

5000

Mechanical Engineering

27

5000

Electrical And Electronics Engineering

18

5000

Information Technology

9

5000

Civil Engineering

27

5000

St. Marys Engineering College, Rangareddi

Civil Engineering

9

5000

Computer Science & Engineering

18

5000

Information Technology

9

5000

Electrical And Electronics Engineering

18

5000

Mechanical Engineering

36

5000

Electronics And Communications Engineering

36

5000

St. Marys Group Of Institutions Hyderabad, Rangareddi

Computer Science & Engineering

27

5000

Electrical And Electronics Engineering

18

5000

Mechanical Engineering

36

5000

Civil Engineering

27

5000

Electronics And Communications Engineering

27

5000

University College Of Engineering, Hyderabad

Civil Engineering

9

5000

Computer Science And Engineering

9

5000

Electronics & Communication Engg

8

5000

Electrical And Electronics Engineering

9

5000

Mechanical Engineering

9

5000

Vif College Of Engineering Technology, Rangareddi

Civil Engineering

9

5000

Computer Science And Engineering

9

5000

Electrical And Electronics Engineering

9

5000

Electronics & Communication Engg

9

5000

Mechanical Engineering

18

5000
Also Read
Top courses for NRI and CIWG aspirants in top Indian institutes in 2018 – 19
Top Private Engineering Colleges in andhra Pradesh for NRI
Top Private Engineering Colleges in Maharashtra for NRI candidates
NRI Quota in Top Engineering Colleges in Karnataka
NRI Quota in Top Engineering Colleges in Kerala