Can you afford foreign education as Rupee weakens?

The fluctuating rupee is giving nightmares to various sections of society, from investors to students who dream of studying abroad. As the Government takes measures to arrest the fall of the rupee, students who have already packed their bags to study abroad are in a fix. With the dollar and pound sterling becoming dearer, the cost of academic programmes in  major study destinations  has also increased.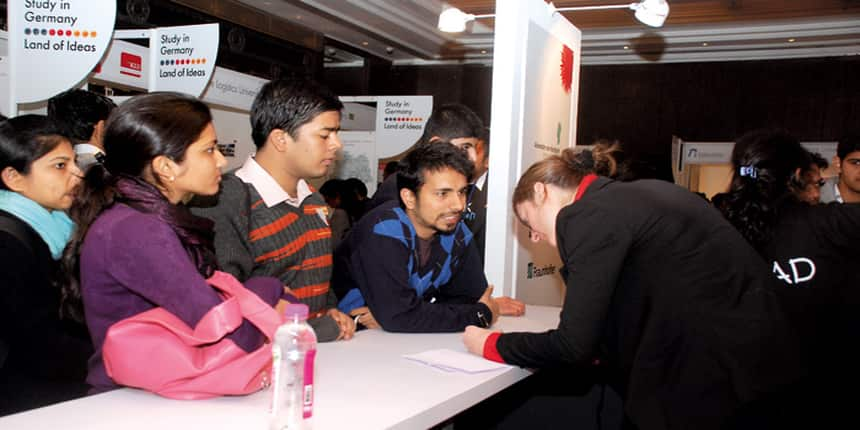 The admission season begins in September for most of foreign universities. Marketing gurus predict that a sliding rupee can have major repercussions on the education sector. While they discuss and debate the issue, foreign universities have taken some measures to attract the student community from India during this phase.
Reduced course duration
New measures
Reduced course duration

Transfer programmes

Credit course exemptions

Reduced fee for PhD

Payment in INR

Longer tenure to repay loan
Some foreign universities have reduced duration of courses. Select institutions based in New Zealand have announced condensed Master's courses wherein students of a two-year's Master's programme will be permitted to finish the course within 12 to 18 months. Other options given to students include longer work days, as well a break and holiday- free courses, so as to shorten the programme duration. Finishing their courses sooner will enable students to reduce living expenses, and start paying off their study loans earlier on completion of their course.
Credit course exemptions
Australian institutions have authorized "credit subject exemptions" for those students who may have earlier pursued a similar course at a relevant level. This move also reduces tuition fees, due to course exemptions.
Transfer programmes
American universities are not far behind in adopting steps to attract Indian students. Concordia University, New York, has collaborated with Chennai-based Women's Christian College to offer an American Transfer Programme. The programme will enable students to wrap up an American Bachelor's degree in three-and-a-half years instead of the usual four years and an American postgraduate degree in four-and-a-half years instead of six years. This  relatively reduces overall cost of these courses.
Scholarships and financial aids 
WORRISOME TIMES

For the eight lakh-plus Indian students who go abroad for study each year, the slump in the rupee means their cost has gone up by nearly 20 percent. The cost factor is most likely to impact admissions in the US, UK and Australia, the top destinations for Indian students.
Some foreign universities llike Anglia Ruskin University, UK,have introduced new  scholarships, if the rupee continues its downward trend. Universities in New Zealand have come up with a novel marketing idea to attract international students; they will offer PhD courses to international students at the same rate as that of their domestic students. Germany has introduced a new education scholarship for architecture courses for students pursuing both Master's as well as extension studies in the field.
Pay in INR
Besides universities, other stakeholders linked with the study abroad sector are also exploring new ways to encourage students to pursue their studies at a foreign destination. Western Union Business Solutions, a unit of The Western Union Company, has announced a new service that will allow universities and higher education institutions across the world to accept tuition payments in Indian rupee. Weizmann Forex and Paul Merchants Limited, Western Union Agents in India, will make the product accessible at various locations across India. This will help offset the adverse effects of a hardening dollar.
Banks extend tenure
A number of Indian banks have also considered extension of repayment period of education loans taken by students to pursue their studies abroad. State Bank of Hyderabad has decided to extend its loan repayment period from seven years to 10 years. HDFC Credila has planned to make its education loan repayment period for 15 years in certain cases.
India being one of the major student pools of universities abroad, a descending rupee has had clear effects on the foreign education admission statistics. One cannot wish away the effect of 20% rise in costs. And at least eight lakh Indian students go for overseas study every year. The new steps will definitely add a bright side to the otherwise dark scenario of a fluctuating rupee.