BREXIT impact: 'Though studying in London is expensive, now is a good time to come'
Discussing the impact of BREXIT on British higher education and how it will be impacting the Indian aspirants, Prof. Tim Blackman, Vice-Chancellor, Middlesex University, London, UK in an interview with Careers360 says, "Studying in London is expensive, although with the weak Pound, now is a good time to come".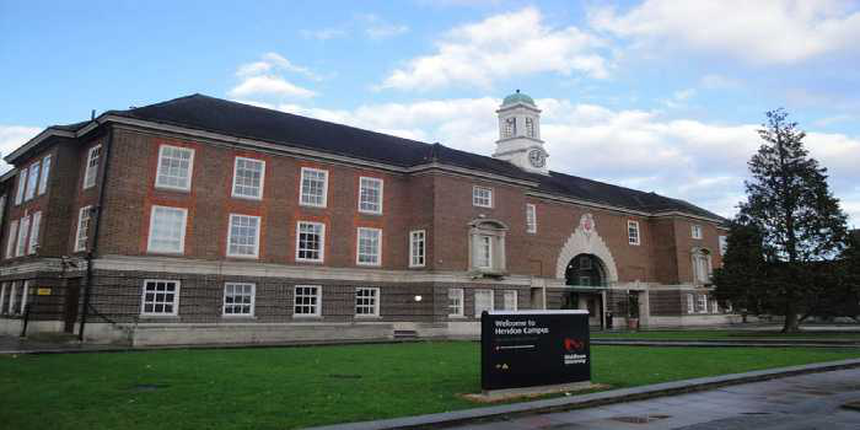 Q. What kind of effect BREXIT had on India students going to the UK?
A. The UK's exit from the European Union is likely to have little impact on Indian students aspiring to study at a university in the UK, although with a weaker pound studying in the UK is a cheaper option than it has been in the past. At Middlesex University, one of the world's top 150 universities under 50 years old and one of the top 500 in the world, we will be continuing every year to welcome hundreds of Indian students with the necessary qualifications and financial means to study at our flagship London campus. We also offer many of our undergraduate and postgraduate degree courses at our campuses in Malta (which will remain in the EU), Dubai and Mauritius. London is the most popular city in the world for international students and offers many part-time jobs, internships, and graduate schemes.
Thousands of graduates each year successfully transfer from a study visa to a post-study work visa, with nearly 30,000 companies across the UK licensed to sponsor students. Indications are that major UK employers are likely to increase recruitment of international graduates, not least because of their international outlook and language skills. A British degree also means there are plenty of opportunities for students returning to India, with on average much higher starting salaries than for non-UK graduates, especially in the high-demand subject areas that we offer at Middlesex.
Q. What are the qualities in students you look for admission into Middlesex University?
A. We are a truly international university and, along with our academic and English language requirements, want to select students who share our international outlook, who want to study in a diverse, multicultural environment, and who will benefit from our distinctive practice-based teaching and first-class facilities. Middlesex is a modern university, which means that our priority is on preparing our students for highly skilled professional employment or as business entrepreneurs, with the tools and opportunities to be successful in their chosen career. Our academics' research includes many internationally-recognized centers of excellence and we make sure that our students benefit from the latest knowledge and methods in their subjects and professional fields. The University has a network of local regional offices around the world and our India office provides dedicated information, advice and guidance for aspiring Indian students, including our undergraduate and postgraduate entry requirements.
Q. Where do you rate student's extracurricular activities in their admission process?
A. We are keen to attract international students to Middlesex who will get involved in our wide range of student clubs, societies and sports teams, as well as our Students' Union and as Student Voice Leaders, who are elected by fellow students to represent their ideas and views to our course teams. We also offer many part-time jobs to our own students as Student Ambassadors helping at visit days and other events. Our best final year students have the opportunity to be paid part-time as Student Learning Assistants, helping first-year students. Many of our international students become leaders in our extracurricular activities, such as chairing committees and captaining sports teams. We also want to recruit students who will take advantage of what London offers as a world city, with its national libraries, museums and galleries, which bring the world to London. For example, the Science Museum currently has a special exhibition on 5000 years of Indian science and innovation. The whole of London is a place to learn.
Q. What suggestions you would like to give to Indian students who wish to study at Middlesex University or in other UK Universities?
A. Come to London! Everything is happening. You will join over 100,000 international students from over 200 countries in a global centre of academic excellence, home to the world's largest businesses and with a vibrant cultural scene that includes over 100 cinemas, 5000 restaurants and nearly 400 live music venues. Work hard for the academic entry requirements you need and make sure you have the financial support that is necessary to live in London. London has a mix of old-established universities like King's College and modern universities like Middlesex that are all ranked 'Silver' in the national Teaching Excellence Framework, which means you can be sure of the quality of teaching and support you will receive. The British academic degrees are recognized around the world, so it is an excellent investment. While the capital city can be a little overwhelming at first, at Middlesex we offer a great international student orientation where, as well as learning all the practical things you need to know, you will start getting to know other students and building a global network of friends that will last a lifetime. Our careers services are also excellent, providing advice on jobs and business start-ups, support with job applications and business plans, mentoring and coaching, and specialist recruitment consultants.
Q. Tell us something about the Scholarships and other benefits Middlesex University is offering to Indian students?
A. Studying in London is expensive, although with the Pound weak at the moment and probably for the next few years as exit from the EU is negotiated, now is a good time to come. You need to make sure you have the necessary financial resources, but you may be fortunate enough to secure a University or national scholarship that could help towards your fees and living costs. We have merit scholarships that can go up to 50% of your tuition fees.